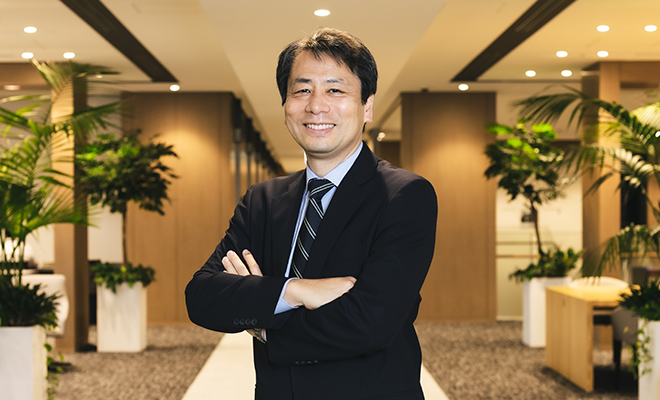 Our company, a wholly owned subsidiary of Mitsui & Co., Ltd. ("Mitsui"), was established by the separation of marine fuel trading business from Mitsui in 1992. Since then, we have expanded our business areas through the succession of crude and petroleum product trading business and nuclear fuel support business from Mitsui.
We have been keenly working for environmentally friendly renewable energy as a replacement for existing petroleum products and diligently supporting restart preparation of nuclear power plants as climate change due to global warming has become a great concern, and the Japanese government has declared the target that carbon neutrality and a decarbonized society be achieved by 2050.
We aim to realize the "dual challenge" we have set of 1) fulfilling our responsibility of providing a stable supply of existing energy, whose demand and supply is tight for various reasons, while we execute measures geared at obtaining carbon neutrality, and 2) proving worthy of all stakeholders' trust and expectations, especially our customers and local societies.
MITSUI & CO. ENERGY LTD.
Keisuke Harigai
President and Chief Executive Officer